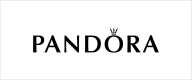 PANDORA GARDEN Openwork Purple Daisy Charm - 798772C02
Brighten up your look with the Openwork Purple Daisy Charm. Hand-finished in sterling silver, this intricate openwork flower charm features delicate daisies covered in hand-applied lavender and pink enamel, as well as polished ladybird and bee details.
Book Your Personal Appointment
Request an in-store, telephone or video appointment and be given a fully personalised shopping experience with a dedicated member of our team.