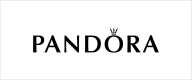 PANDORA MOMENTS Charm Double Hoop Earrings - 299562C00
The Pandora Moments Charm Double Hoop Earrings feature as part of the Pandora Moments collection and are made from sterling silver. These snake chain patterned hoops can also be opened and your favourite charms can be added onto them, the design also allows the charms to face forwards. The maximum number these earrings can hold is 3 (charms, dangles, or pendants).
Book Your Personal Appointment
Request an in-store, telephone or video appointment and be given a fully personalised shopping experience with a dedicated member of our team.