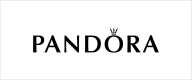 PANDORA MOMENTS Charm Key Ring - 399566C00
The Pandora Moments Charm Key Ring features as part of the Moments collection and is made from sterling silver. It includes a charm holder with Pandora's iconic snake chain pattern that can hold a maximum of three charms, dangles or pendants. The key ring also features a small dangling tag with the Pandora logo.
Book Your Personal Appointment
Request an in-store, telephone or video appointment and be given a fully personalised shopping experience with a dedicated member of our team.