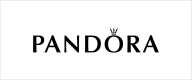 Pandora Moments Movie Clapperboard Dangle Charm - 799423C01
Straight from the silver screen, the Movie Clapperboard Dangle Charm is ready for its close-up. This sterling silver charm with hand applied black enamel features the iconic striped clapperboard design. The front is engraved with Title, Pandora and the Pandora monogram, while the back is engraved with HOLLYWOOD, along with a heart and star outline. If you've ever dreamed of being on the big screen or simply love the movies, add this to your collection today.
Book Your Personal Appointment
Request an in-store, telephone or video appointment and be given a fully personalised shopping experience with a dedicated member of our team.