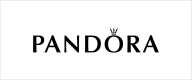 PANDORA MOMENTS Sparkling Pine Cone Dangle Charm - 789557C01
The Pandora Rose Sparkling Pine Cone Dangle Charm features as part of the Moments collection and is made from the brands 14k rose gold-plated unique metal blend. It has a pine leaf and a pine cone which is also set with clear cubic zirconia stones.
Book Your Personal Appointment
Request an in-store, telephone or video appointment and be given a fully personalised shopping experience with a dedicated member of our team.