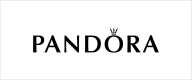 PANDORA PASSIONS Colourful Rainbow Dangle Charm - 799351C01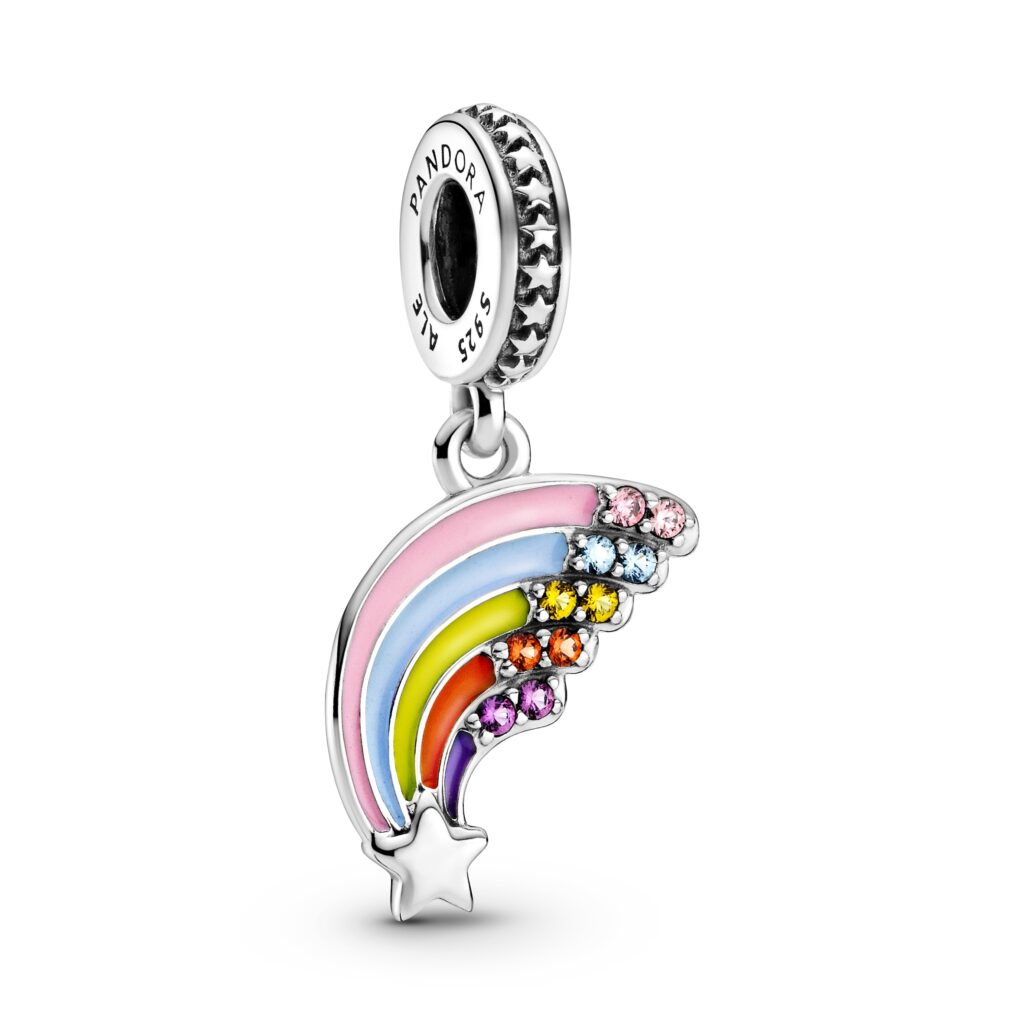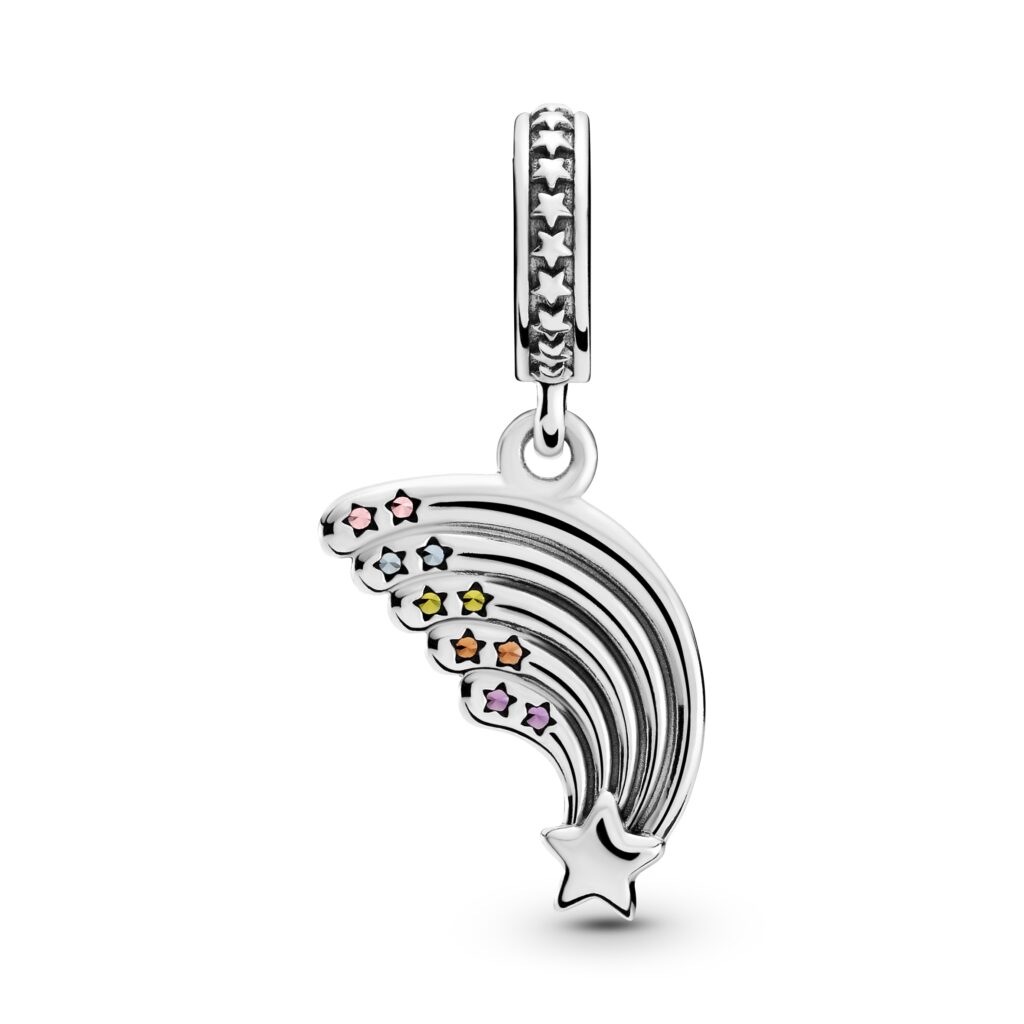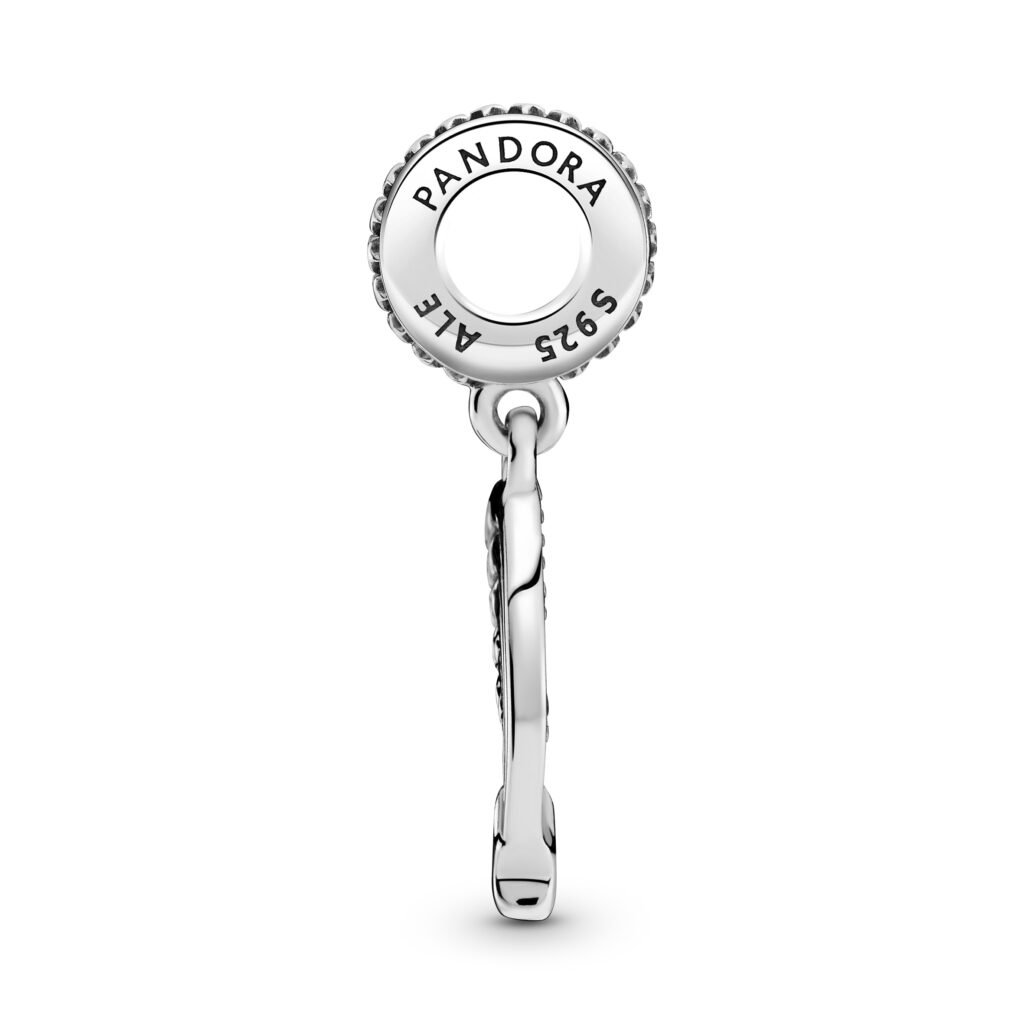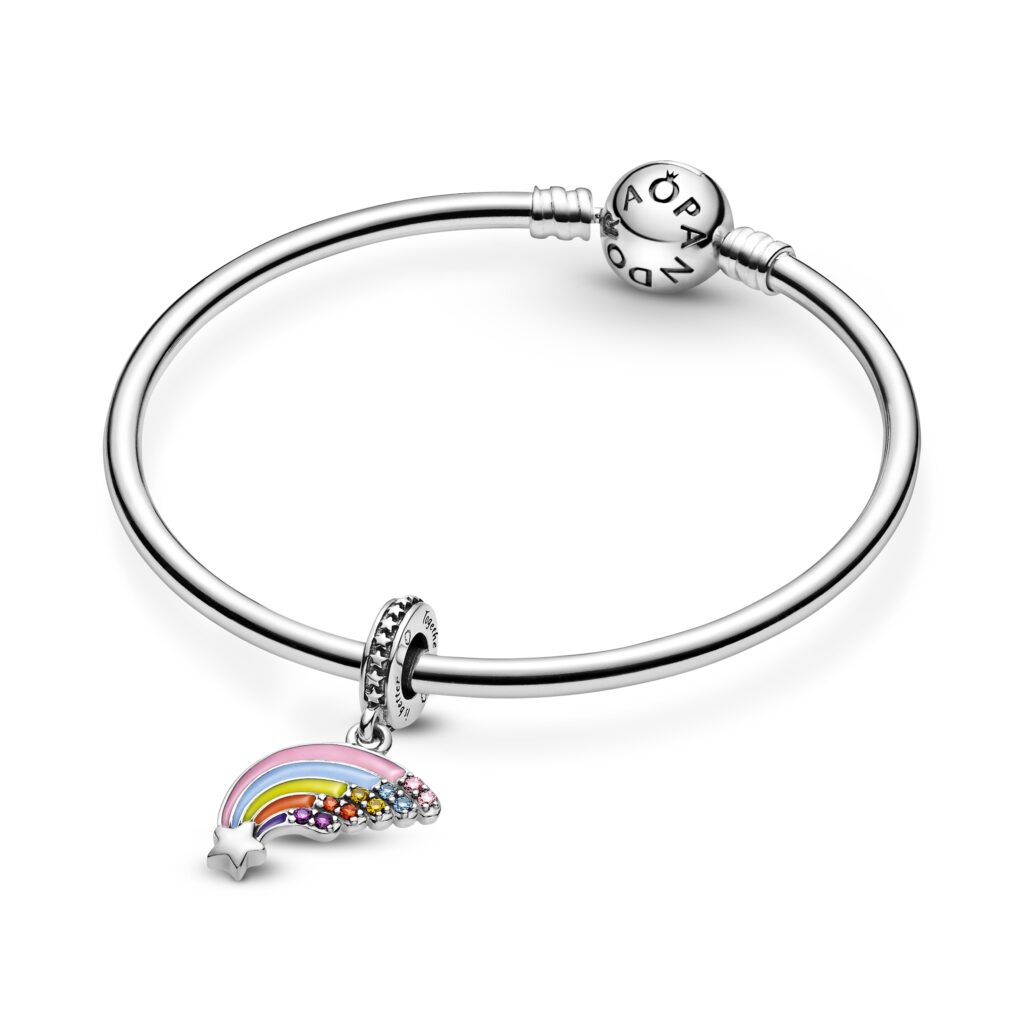 Brighten up your style with the Colourful Rainbow Dangle Charm. This sterling silver rainbow charm features tapered arcs of pink, blue, yellow, orange and lavender enamel that culminate in a shooting star on one end and are set with crystals in five different colours matching the enamels on the opposite end. The bail includes raised stars, cloud outlines and a 'Together is better' engraving. A bold, joyful and stylish addition to any outfit.
Book Your Personal Appointment
Request an in-store, telephone or video appointment and be given a fully personalised shopping experience with a dedicated member of our team.