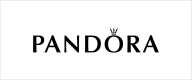 PANDORA PEOPLE 18 Years Of Love Charm - 797262CZ
This '18' charm from Pandora is perfect for immortalising momentous occasions. The '18' is set with clear cubic zirconia stones and surrounded by a love heart frame which is suspended from a beaded loop. Make the number 18 unforgettable with this stylish Pandora pendant charm.
Book Your Personal Appointment
Request an in-store, telephone or video appointment and be given a fully personalised shopping experience with a dedicated member of our team.