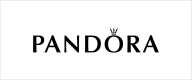 PANDORA PEOPLE Daughter & Mother in Law Split Dangle Charm - 799321C01
Make a sweet statement with the Daughter- & Mother in Law Split Dangle Charm. Hand-finished in sterling silver, this heart charm features a 3D heart split in half. The outer rounded surfaces feature the engraving 'Lucky to have you' and a stone-set and beaded heart-shaped detail, while the inner flat surfaces feature shimmering mother-of-pearl-like enamel and raised messages "Daughter-in-law" and "Mother-in-law". Designed to celebrate family bonds, share this special piece with your mother or daughter-in-law.
Book Your Personal Appointment
Request an in-store, telephone or video appointment and be given a fully personalised shopping experience with a dedicated member of our team.