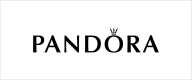 PANDORA PEOPLE Embossed Hearts Safety Chain - 796457CZ-05
Ensure your charm bracelet remains securely attached to your wrist with this wonderful safety chain from Pandora. Created from the finest sterling silver, the piece consists of two sections decorated with love hearts which slide onto the bracelet, which are joined by a sturdy chain hosting a cubic zirconia centrepiece, demonstrating the attention to detail signature to the brand. Give yourself peace of mind today with this ingenious safety chain.
Book Your Personal Appointment
Request an in-store, telephone or video appointment and be given a fully personalised shopping experience with a dedicated member of our team.