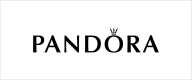 PANDORA SIGNATURE Sparkling Double Hoop Earrings - 289052C01
The Pandora Rose Sparkling Double Hoop Earrings feature as part of the Signature collection and are made from the brands 14 carat rose gold plated unique metal blend. They have a unique opposite hoop design and are also set with clear cubic zirconia stones with PANDORA logos along the sides.
Book Your Personal Appointment
Request an in-store, telephone or video appointment and be given a fully personalised shopping experience with a dedicated member of our team.