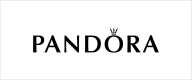 STAR WARS X PANDORA Death Star Clip Charm - 799513C00
The Pandora Disney Star Wars Death Star Clip Charm is perfect for any Star Wars fan and is made from sterling silver. Keep your charms secure and in place with this scaled down depiction of a moon sized space station, the Empire's ultimate weapon armed with a planet destroying superlaser.
Book Your Personal Appointment
Request an in-store, telephone or video appointment and be given a fully personalised shopping experience with a dedicated member of our team.