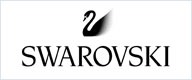 Swarovski Lifelong Earrings
Choose a modern and meaningful gift this Valentine's Day with the Lifelong Bow collection, which uses the bow motif as a flirtatious and fun symbol of love. Sophisticated yet playful and youthful, this pair of pierced earrings exudes cool-classic romance with its sleek lines, 3D silhouette, and mix of rose gold and rhodium plating. Perfect for thoughtful gift-givers, or for treating yourself.
Article no.: 5447089
Color: White
Length: 1.5 cm
Material: Mixed metal finish
Collection: Lifelong Bow
Book Your Personal Appointment
Request an in-store, telephone or video appointment and be given a fully personalised shopping experience with a dedicated member of our team.