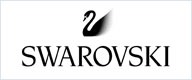 Swarovski Sparkling Dance Necklace
Joining our popular Sparkling Dance collection, this exquisite necklace lifts any look with its timeless sparkle and fresh touch of colour. Featuring a geometric centrepiece, the gold-tone plated design combines a Frosty Mint-coloured stone and clear crystal pavé. A perfect gift for anyone who appreciates classic elegance with a spiritual twist.
Article no.: 5497474
Collection: Sparkling Dance
Colour: Green
Length: 38 cm
Material: Gold-tone plated
As the Covid-19 situation develops the health of our customers and employees is our top priority and respecting social distancing may result in a drop in our packing capacity.
Due to our stores being temporarily closed we are not offering a click and collect service. We are offering free delivery on all orders. Next day delivery can now take up to 2-3 days for delivery.
Rest assured we are doing everything to make sure you get your order as quickly as we can.
Returning online purchases
If you've changed your mind about keeping your purchase, please return it in its original condition we'll exchange or refund it.
You can return items to us by post free of charge within 30 days via Royal Mail and you will be refunded to the payment method you used to place the order.
We can now state that returns will be accepted from 30 days after stores re-open.
Return to a UK store
This is the quickest way to return items. You can also exchange any unwanted items at your local store.
Book Your Personal Appointment
Request an in-store, telephone or video appointment and be given a fully personalised shopping experience with a dedicated member of our team.