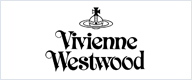 Vivienne Westwood Claretta Rhodium Necklace - 63020282-W304-CN
This beautiful Claretta pendant is decorated with multicoloured crystals on a disc, surrounding the classic Vivienne Westwood Orb. This necklace is a great addition to your collection and can be styles with various outfits with its adjustable chain lengths.
Book Your Personal Appointment
Request an in-store, telephone or video appointment and be given a fully personalised shopping experience with a dedicated member of our team.